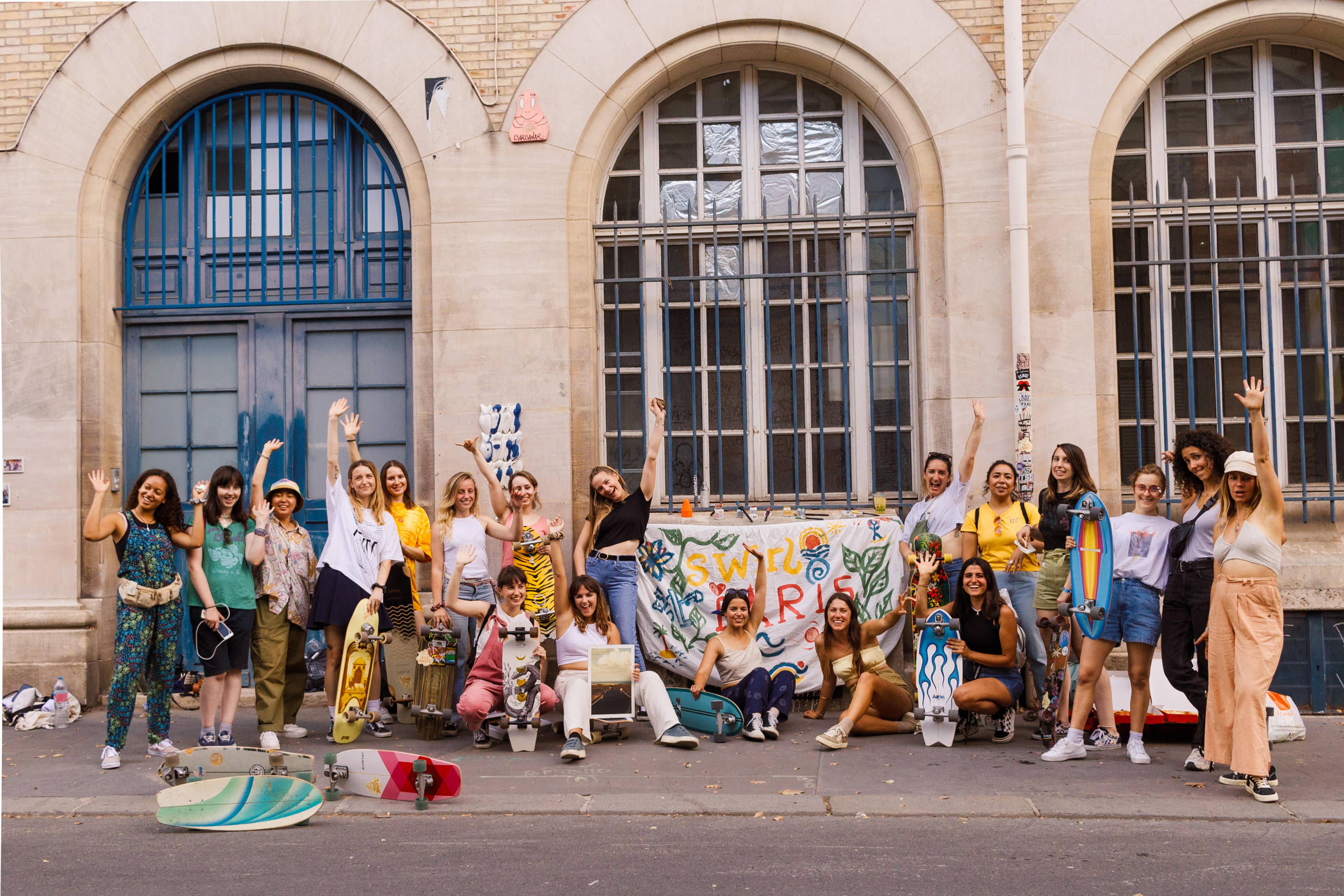 Nous sommes heureux.ses de vous accueillir chez Swirl Paris, l'antenne parisienne de Grlswirl ! Venez rider avec nous les grandes rues parisiennes, faire de nouvelles connaissances et partager autour du surfskate. Nous saurons vous mettre à l'aise dans cet univers urbain, peu importe votre niveau ou votre genre. Pas besoin de partir loin, pour vous on amène les vibes californiennes à Paris !
We're happy to welcome you at Swirl Paris, GRLSWIRL's parisian chapter! Come ride the parisian streets with us, meet new people and connect around skateboarding. We'll do everything we can to make you feel comfortable in this urban environment no matter your level or gender. No need to go far, we're bringing cali vibes to Paris for you!
Join us at our next Group Skate in...
---
---
How do I become a part of GRLSWIRL?
If you come to one of our group skates you are automatically a part of GRLSWIRL.
How do I keep in contact with everyone after the group skate?
When you come to a group skate we give you access to our mighty networks group which is our platform of communicating with all the people who have come to group skates
How old do I have to be to attend a group skate?
Anyone can come, but if you are under 18 you must have a parent consent form filled out.
Will you teach me how to skate if I don't know how?
We will definitely be there to help you out. We can not promise that we will have all attention on you the entire time of the meet up because we have to attend to all swirlers who show up. We will always make sure you are comfortable and safe! But if you feel uneasy, please book a one-on-one learning session with us!