Our Mission is to empower people through skate.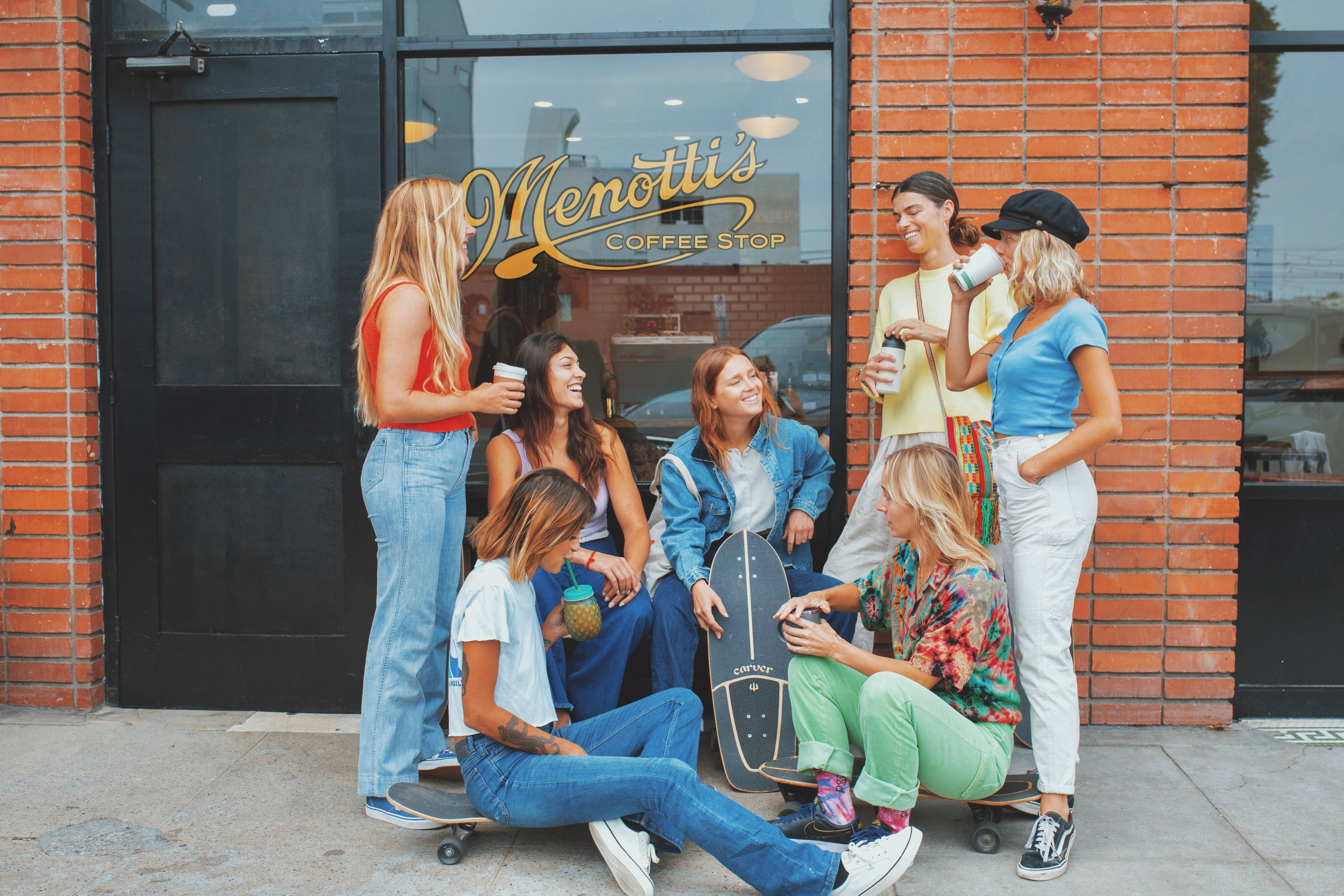 We're so glad you found us, and can't wait to welcome you into our community. Whether you're here to skate, make friends, try something new, rep our gear, or just find out what we're all about, read below to learn a little more.
In February 2018, GRLSWIRL began. What started as a small group of founding women has grown into a global force of hundreds of thousands of online members and chapters in NYC & San Diego, with more to come. Our all-women team come from all walk's of life and hope to show that you don't have to be a certain type of person to get on a skateboard. We truly believe that through our individual stories and community support, we can inspire people to conquer their fears and insecurities through the simple act of trying something new.
We hope you join us :)
Love, GRLSWIRL
Our community is what makes us who we are. The founding members of GRLSWIRL found community through skateboarding, and has now launched into a global network of people - coming together to skate, hang, make friends, and be themselves. We hold community events in all of our chapter cities, and invite all who feel called to join us. You can check out our individual community pages and events page for more information. Underneath it all, our goal is always to create a special space for communities to blossom, in the name of skateboarding.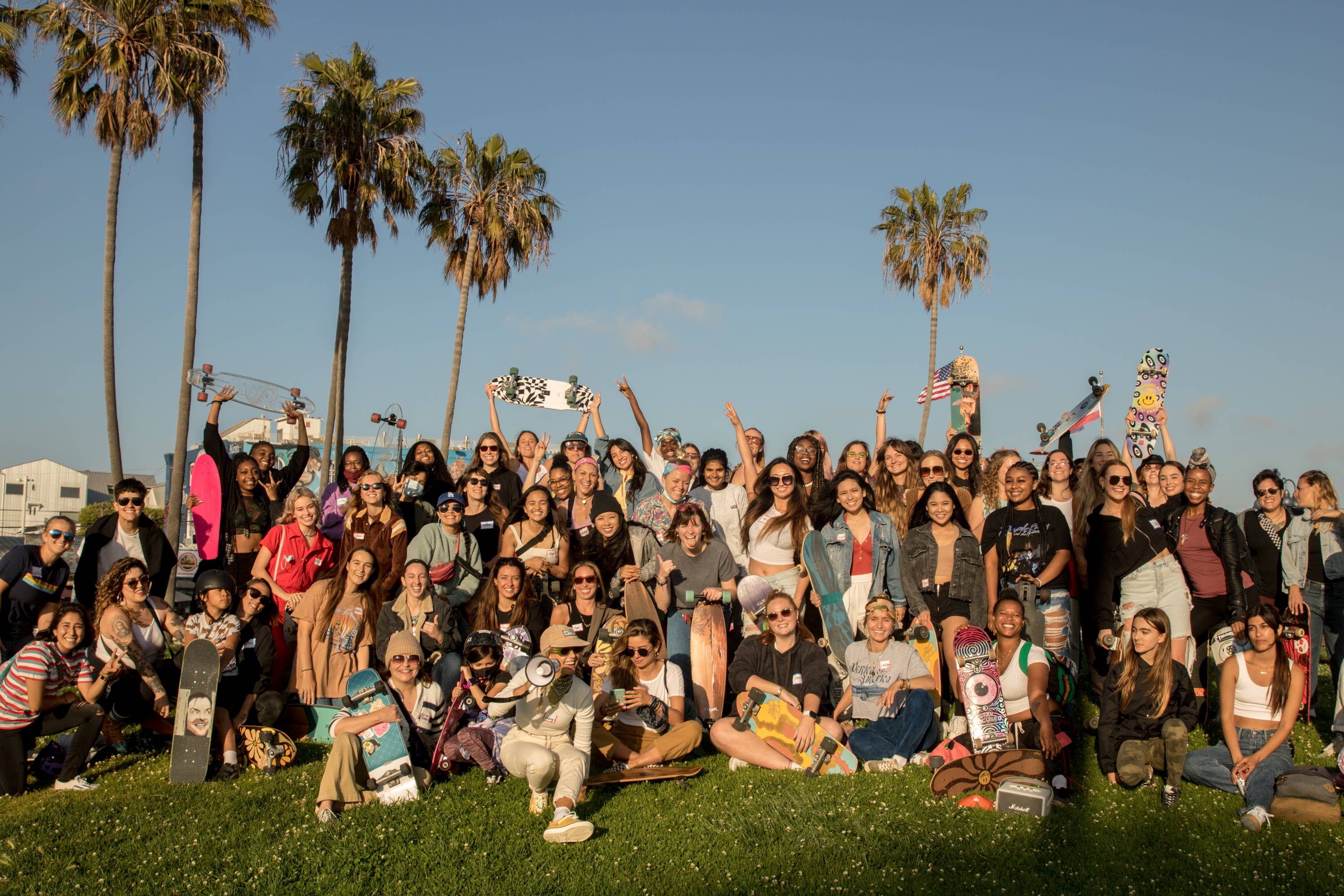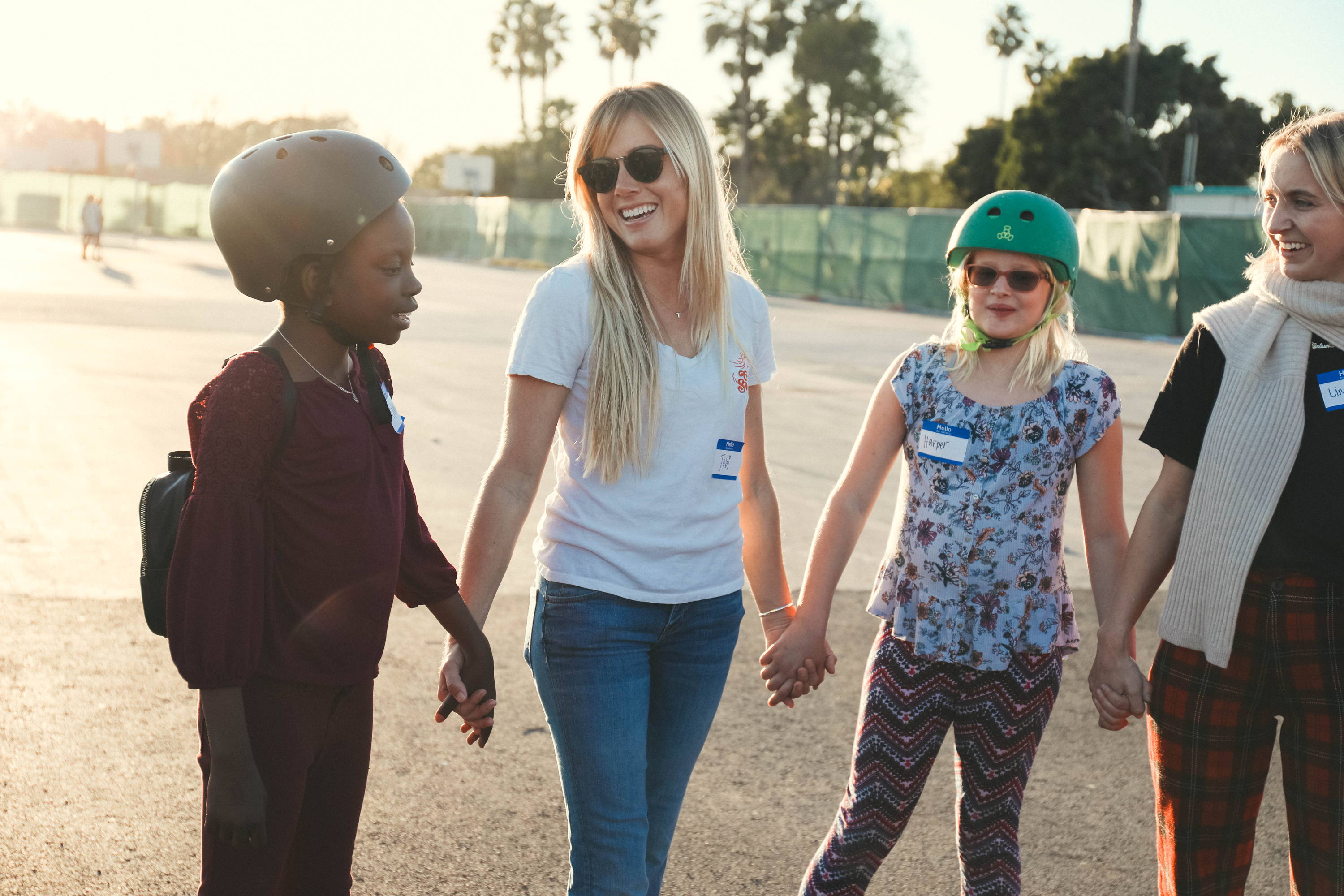 From the start, we knew we wanted to use our reach to do good for the world. In addition to our mission of empowering people and building community through skateboarding, we have a strong core of philanthropic work. We've raised over 25k for local non-profits, taught over 300+ young children to skate through our Mentorship program, and continue to use our voice to better the communities we live in. Check out more about our Skate Mentorship Program and the charities we've worked with here.
GRLSWIRL clothing and goods strive to create products that are retro, fashionable and always skateable. We found that there was a hole in the market for women's skate clothing that we wanted to wear, and groovy boards that we wanted to ride. So we created them! Check out our clothes here. We hope every time you step on our boards or pull on our clothes, you remember how strong, beautiful and powerful you can be!