Our Mission
is to bring inclusivity and inspiration to women around the world, to conquer their fears and unite as a revolutionary skate sisterhood.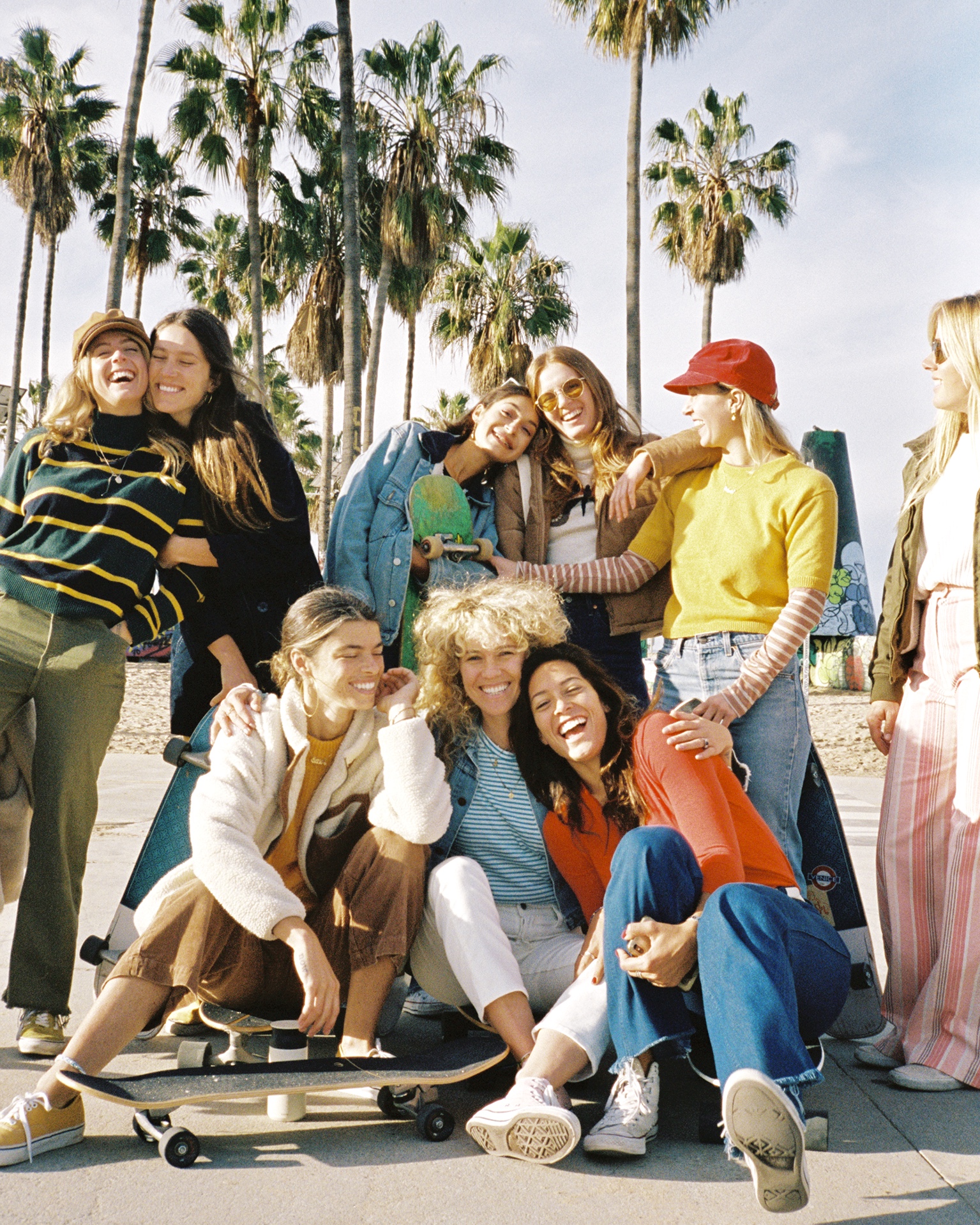 GRLSWIRL has created a long needed environment for females in skateboarding that both nurtures and encourages girls of all levels and all backgrounds to come together. In growing this community, they have created a beautiful sisterhood and a powerful movement as well. In my 17 years skateboarding, there has never been anything like this, and I can honestly say that skateboarding has never been more fun.
— Stephanie Serra, GRLSWIRL Community Member
GRLSWIRL started with the mission to empower women to get on skateboards in what can often seem like an intimidating, male-dominated sport. GRLSWIRL is a grassroots, all-female skate community focused on uniting women through skateboarding, empowering them to break gender boundaries and inspiring them to start a revolution by harnessing inclusivity and friendship.
Originated in February 2018 by 9 founding members, GRLSWIRL has grown from a small group of 9 women into a global force of over 52K online members. Now, girls from around the world constantly send messages of how our skate sisterhood has brought them hope and encouraged fearlessness.
GRLSWIRL's 9 all women co-founders come from all walks of life; Kelsey Harkin, Lucy Osinski, Tobi Ann, Julia Ama, Shannon Moss, Danielle Schwartz, Lindsey Klucik, Myriah Marquez and Monroe Alvarez. We truly believe that through our individual and unique stories, we can liberate women of today to conquer their fears and insecurities through the act of trying something new.
We embody the message that you don't have to be a badass shredder, or even be a certain "type" of woman to get on a board and learn something new. Together we inspire one another to get better, whether it's at our bi-monthly Venice Beach Group Skates or remotely through social media. We have created a safe space for our members to get out of their comfort zones, ask questions, fall a little, laugh a lot and create lasting memories.
Through GRLSWIRL we want women to feel that skate is accessible, approachable and fun. We want to use social media to breed connection and tear down the implicit narcissism and insecurities that generally arrive in a scroll hole. No comparing, no wishing or wanting – we genuinely want women to get out and join us.
While inspiring girls of all ages to learn to skateboard, we also take pride in inspiring our community to do good. Our philanthropic agenda has been full since starting GRLSWIRL. Whether it's fundraising for local non-profits or collaborating with youth groups for skate mentoring experiences; we want to connect and engage locals and members to serve our community.
If you'd like to join us, reach out to us, or just say hi, click here.